Dance Dance Dance is on the Kimi to Boku Original Soundtrack Vol.1.
Composed and Arranged by Masato Nakayama (Elements Garden).
Drum: Takashi Furuta
Bass: Kazuhiro Sunaga
Guitars: Tetsuro Toyama, Hiromichi Wakabayashi
All Other Instruments & Programming: Masato Nakayama
Mixed by Hisayoshi Kondoh
Directed by Masato Nakayama
Recorded at studio form, ARIA studio
Sound Produced by Elements Garden
Production Management: 吹田亜沙美 (ARIA entertainment)
Mastering Engineer: Machiko Suzue
Mastering Studio: SONY MUSIC STUDIOS TOKYO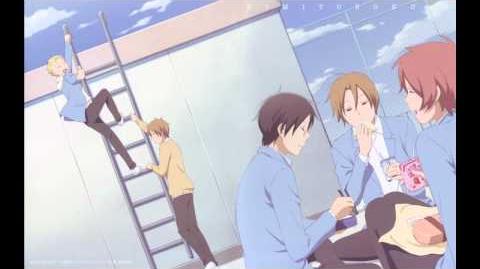 Ad blocker interference detected!
Wikia is a free-to-use site that makes money from advertising. We have a modified experience for viewers using ad blockers

Wikia is not accessible if you've made further modifications. Remove the custom ad blocker rule(s) and the page will load as expected.